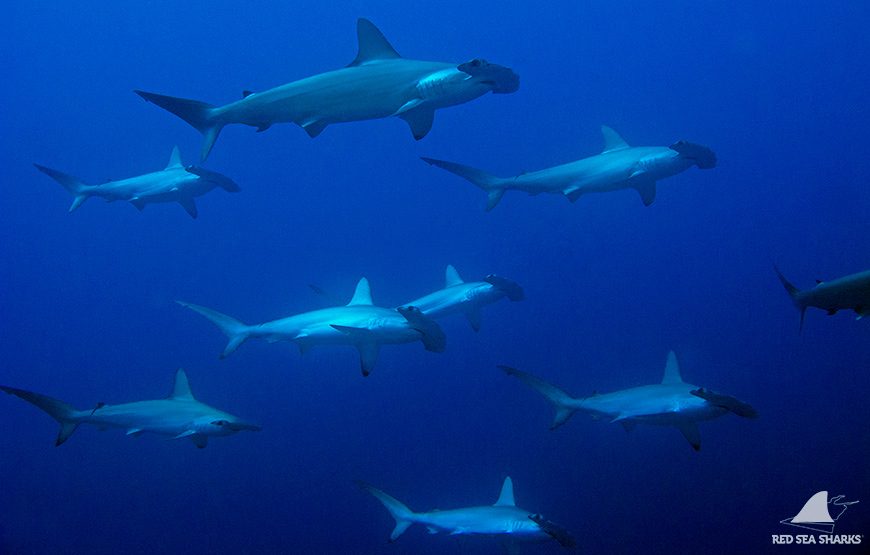 Join us on the 31st October 2022 for this one-week long extraordinary shark diving holiday. Hosted by our friend, biologist Dr Elke Bojanowski (AKA the Shark Lady) who will guide us around some of the world's most pristine reefs. Elke, who has been in the Egyptian Red Sea since 2004 also heads up the fantastic charity www.redseasharks.org. As well as taking you to see sharks up close and personal she will do regular talks throughout the week on the different shark species in the Red Sea, how to dive with sharks safely, why sharks are so important to the health of our oceans, the plight of sharks and how you can help her research.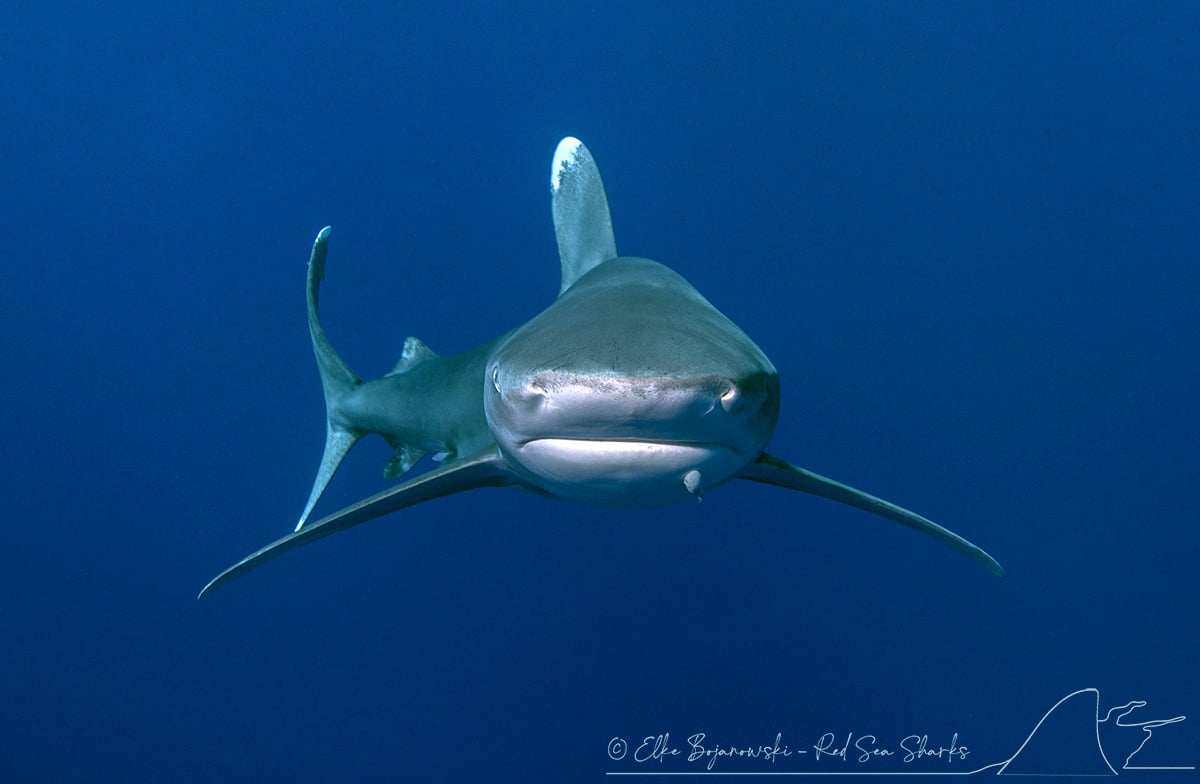 M/Y Sea Legend is a steel-hulled liveaboard, 42 m long and 9 m wide., fitted to rigorous safety standards. She is spacious, comfortable and beautifully laid out, with a maximum capacity for 26 diving guests. Two large speedboats fitted with tank racks and dive ladders are supporting the diving activities.
This boat comes highly recommended for shark and pelagic lovers – luxury yacht, friendly crew, knowledgable guides, and delicious food.
Cost
The price is £1455pp and includes 7 nights accommodation in a twin room, all meals, soft drinks, snacks, tea & coffee, 6 days diving, 12 ltr tank and weights and airport transfers.
A suite is available at £150pp extra based on 2 people sharing
Optional extras:
Nitrox £79 for the week
15 ltr tank £50 for the week
Other options available on request
Overview
Visit some of the most famous Red Sea dive sites: the Marine Parks of Brother Islands & Daedalus, as well as Elphinstone – all spectacular drop-offs with a chance for pelagic action.
Weather permitting – and depending on departure & arrival ports, we will spend anything between a couple of dives to a full two days at the different sites…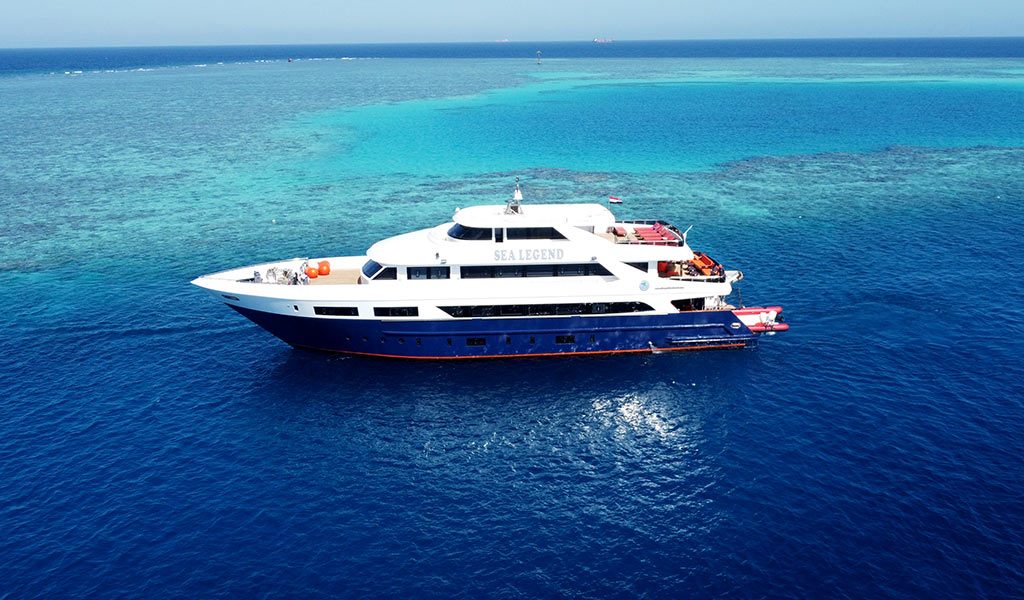 Beautifully laid-out across her four decks, the lower deck holds 8 of the 9 twin cabins, fitted – like all the other cabins – with a private bathroom, small fridge, and adjustable A/C unit. On the main deck are a spacious dive deck and platform, with plenty of room for all diving equipment, and a camera table and charging points. From the dive deck, enter our well designed dining area/salon, where all our meals are served throughout your trip.
Further, towards the bow, find our four suites – again fitted with private bathrooms, small fridges, and adjustable A/C units, as well as the kitchen.
The upper deck holds one of our three sundecks, our spacious and comfortable salon, another twin as well as the dive guide cabin, plus the captain's cabin and second sundeck.
The top deck provides lots of shaded areas to relax in and our third sundeck, ready with cooled drinks in the two upstairs fridges, as well as the flybridge.
The team managing the boat consists of two people with years of experience in the Red Sea diving industry, especially liveaboards, Ahmed Fadel and Dr. Elke Bojanowski.
Ahmed is a tech instructor, that has worked in different areas of diving over the last 20 years, mostly on liveaboards. He is the current operations manager of TDI/SDI Middleast.
Elke is a divemaster and biologist specialising on the study of Red Sea shark populations, and the founder of the Red Sea Sharks Trust, a registered charity for shark awareness and conservation. She has worked on Egyptian liveaboards for 16 years.
Their combined experience and different specialities make them ideal organizers and hosts of your Red Sea diving liveaboards.
[mailpoet_form id="3"]