Welcome to Oys-Tec Diving
PADI Technical Diving Courses in London and South East
PLEASE CALL US ON
0800 699 0243

TO BOOK YOUR COURSE.
Technical Diving opens up a whole new world to normal recreational diving. Go where few humans have ever been and have the chance to explore more wrecks, caverns and canyons and see different types of aquatic life. Decompression diving also allows you to stay deeper more much longer periods letting you spend more time on each dive site.
What is technical diving?
Technical scuba diving involves going beyond recreational scuba diving limits and includes one or more of the following:
Diving beyond 40 metres/130 feet
Required stage decompression
Diving in an overhead environment beyond 40 linear metres/130 linear feet of the surface
Accelerated decompression and/or the use of variable gas mixtures during the dive
Use of extensive equipment and technologies
In technical diving the surface is often inaccessible in an emergency, so tec divers use extensive procedures, equipment and training to manage the added risks and potential hazards. Although founded on extensive open-circuit scuba technology, tec diving has been revolutionized by the development, availability and reliability of closed circuit rebreathers (CCRs). CCRs have numerous benefits and provide tec divers with significantly more time underwater.
The PADI TecRec Difference

PADI TecRec courses are the quality benchmarks in the tec diving world due to their rigorous, yet logical, training sequence and the PADI educational materials that support them. TecRec courses are instructionally valid and have a seamless course flow that takes you from a new tec diver to one qualified to dive to the outer reaches of sport diving. Each level introduces you to new gear and procedures to extend your dive limits.
PADI have recently introduced a range of 'TecRec' courses to allow you to work your way up (or should we say down?) the deep diving path: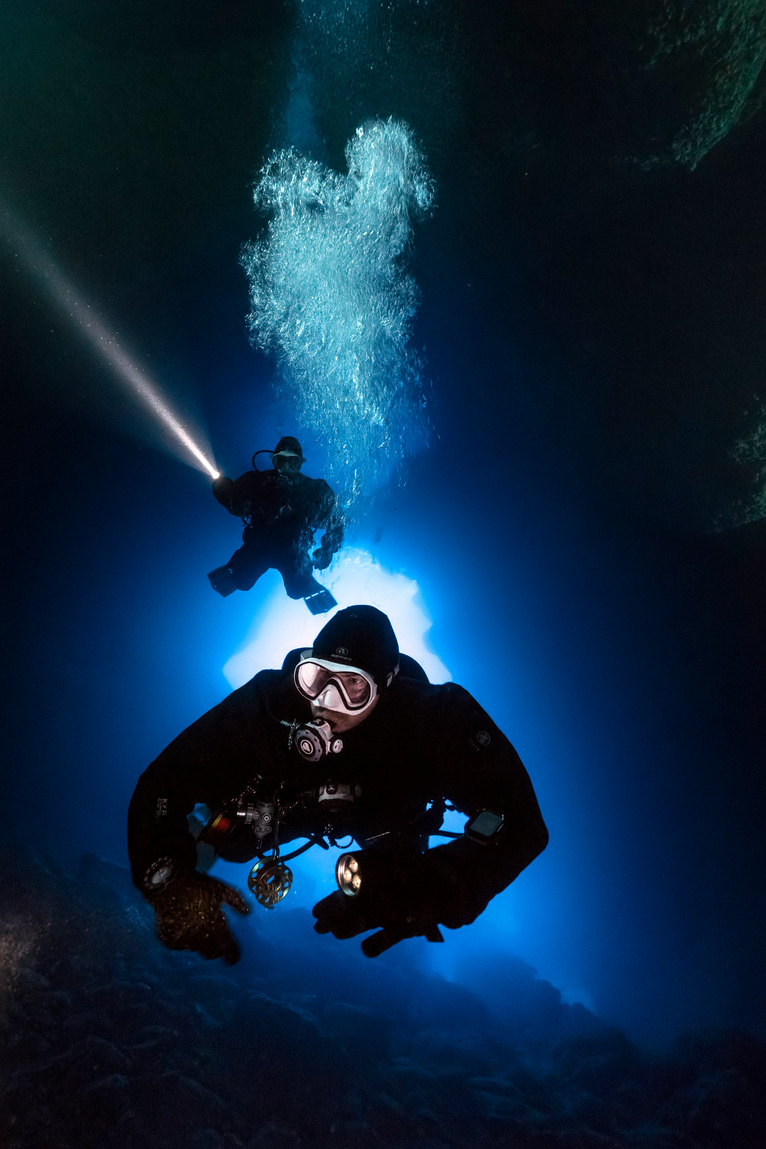 Try Technical Diving
For some divers the step up to Tec diving can be a little daunting. Why not come to the pool in Soho and give Sidemount and Twin Sets a whirl.
You will also be able to talk to our Tec Instructors on what the best courses are for you.
Course prerequisites: Advanced Open Water Diver, 18 years of age.
Duration: 2 hours
Location: Soho pool
Price: £75 – 50% refunded if you sign up to a course afterwards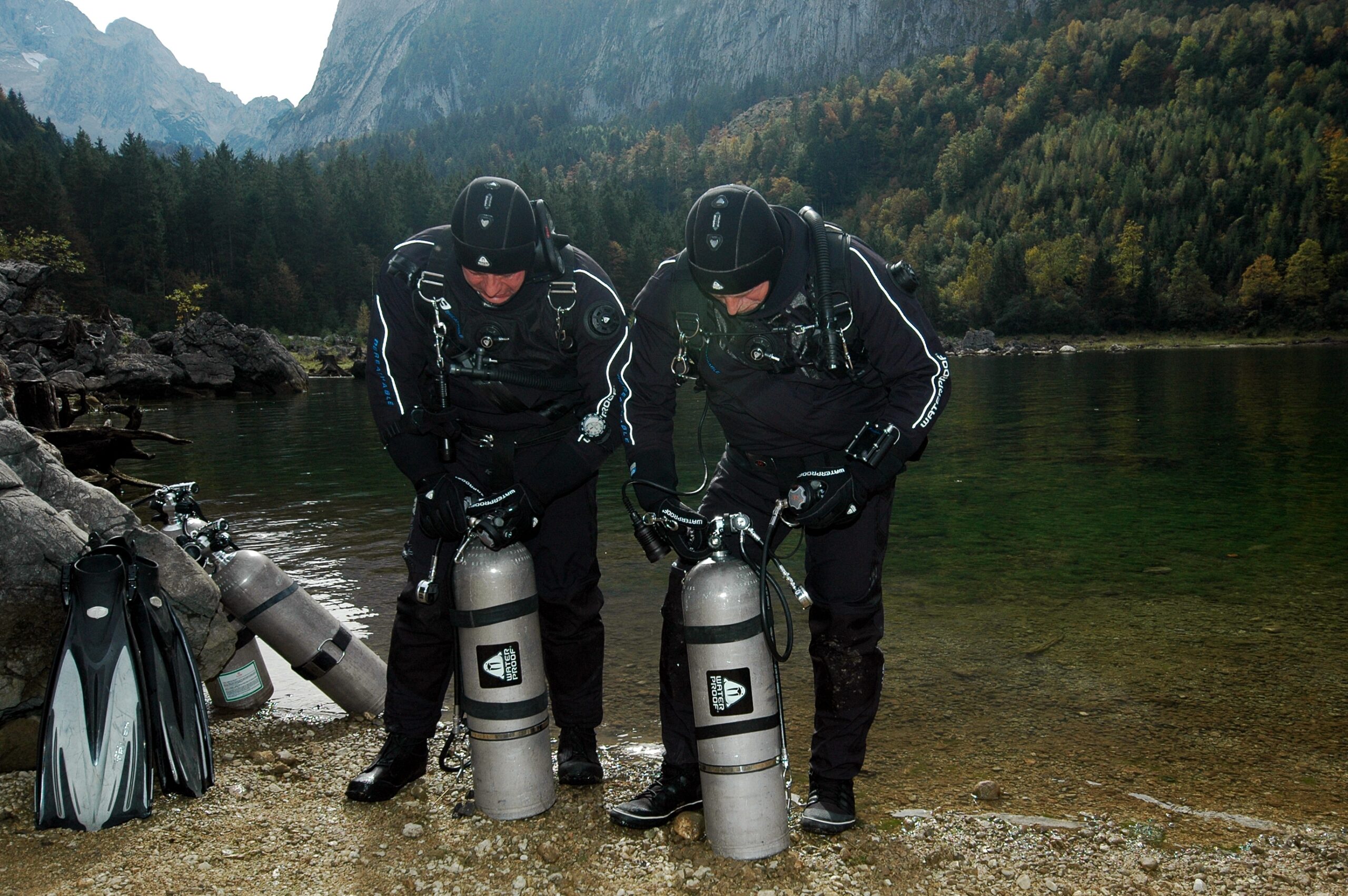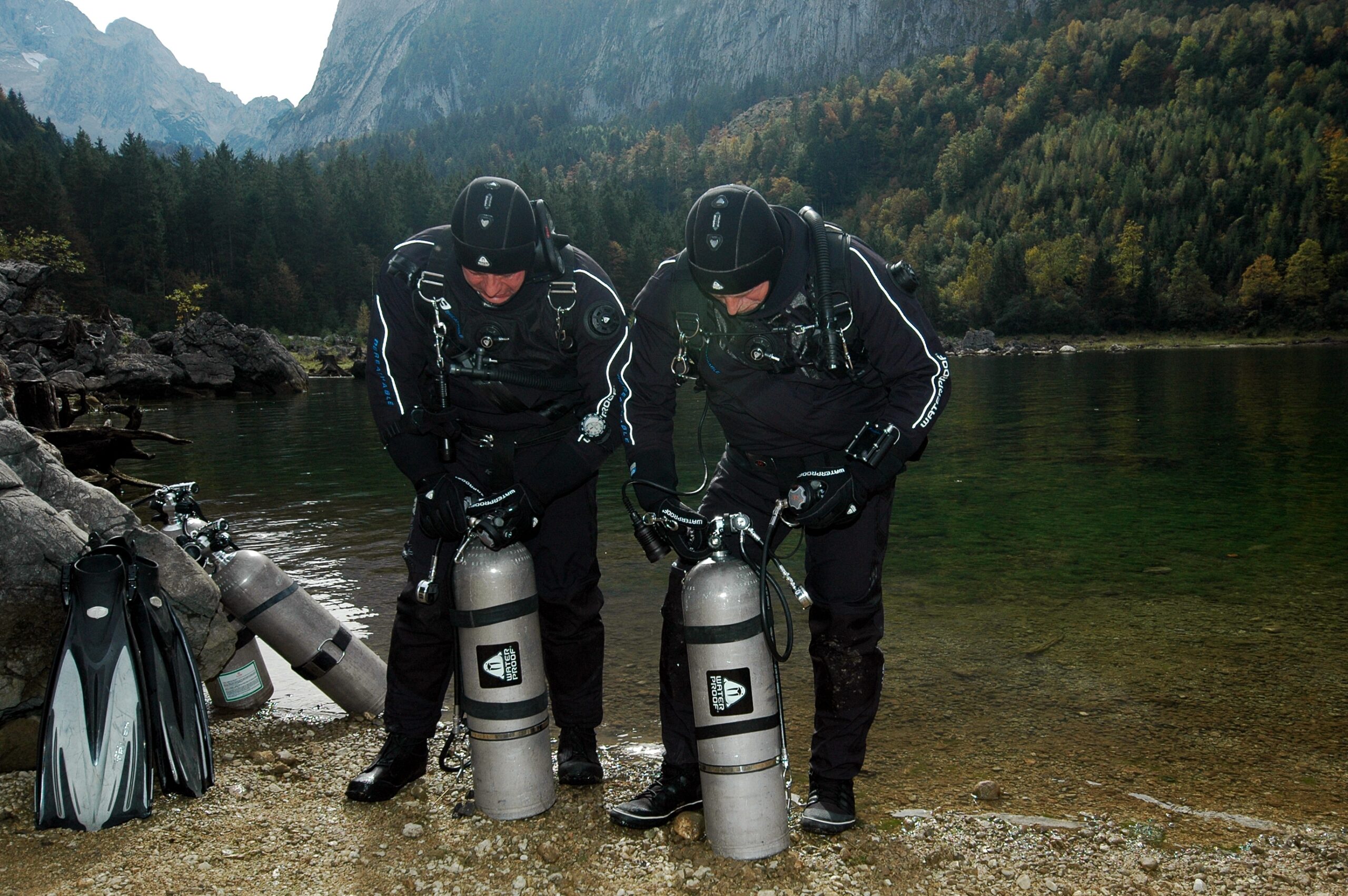 Sidemount
Sidemount diving is one of the fastest growing areas in the diving arena. You'll free greater freedom, be more streamlined and it's kinder on the back too. It's also a great way to start off before your tec diving really kicks off.
The course takes 3 days and includes one confined water dive and 4 open water dives. You'll spend lots of time figuring out the best configuration for you, gas management, buoyancy control, shutdowns and gas sharing.
Course prerequisites: Advanced Open Water Diver, 30 Dives, 18 years of age.
Duration: 2 days
Location: Mercers Lake
Price: £450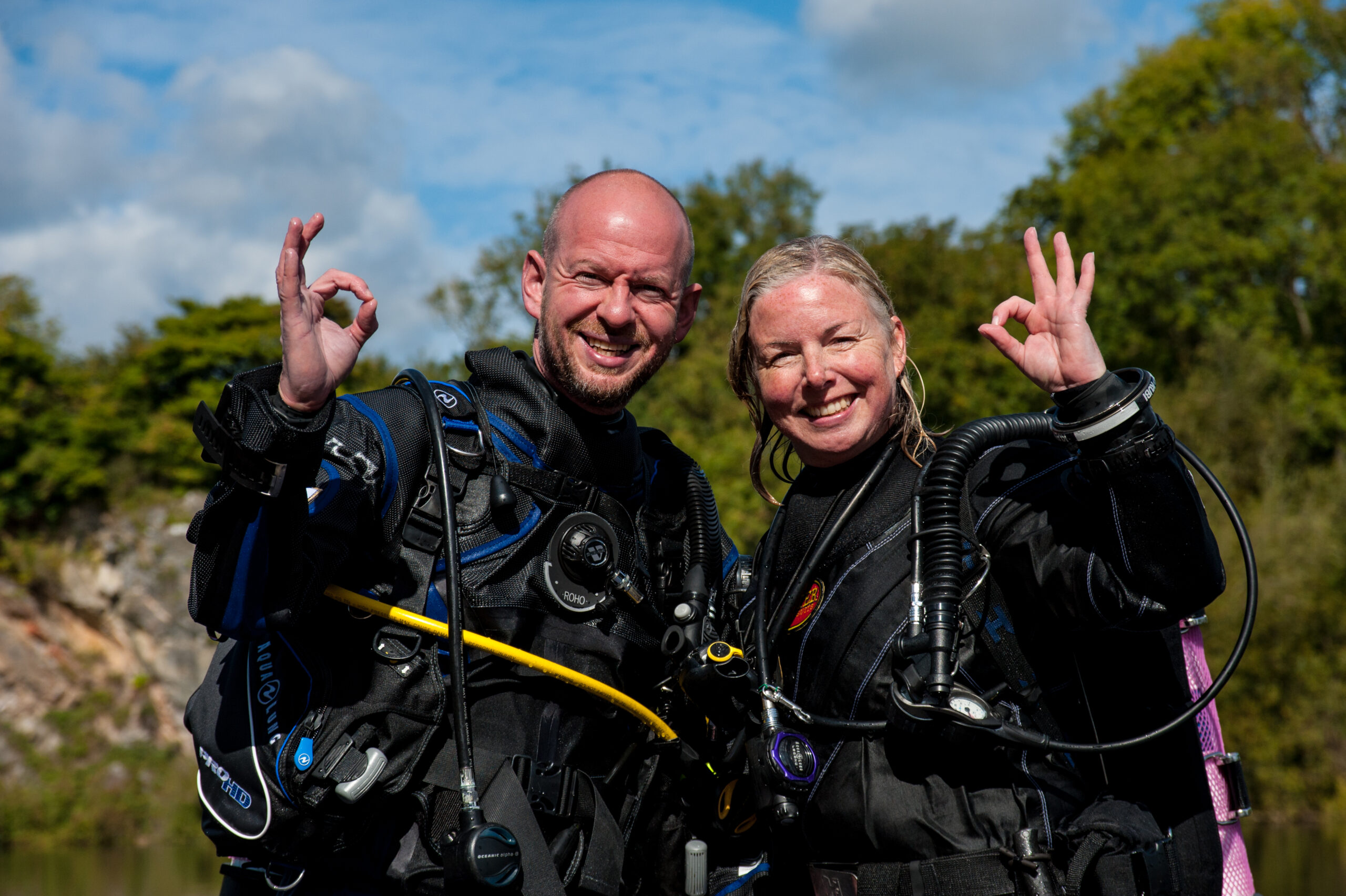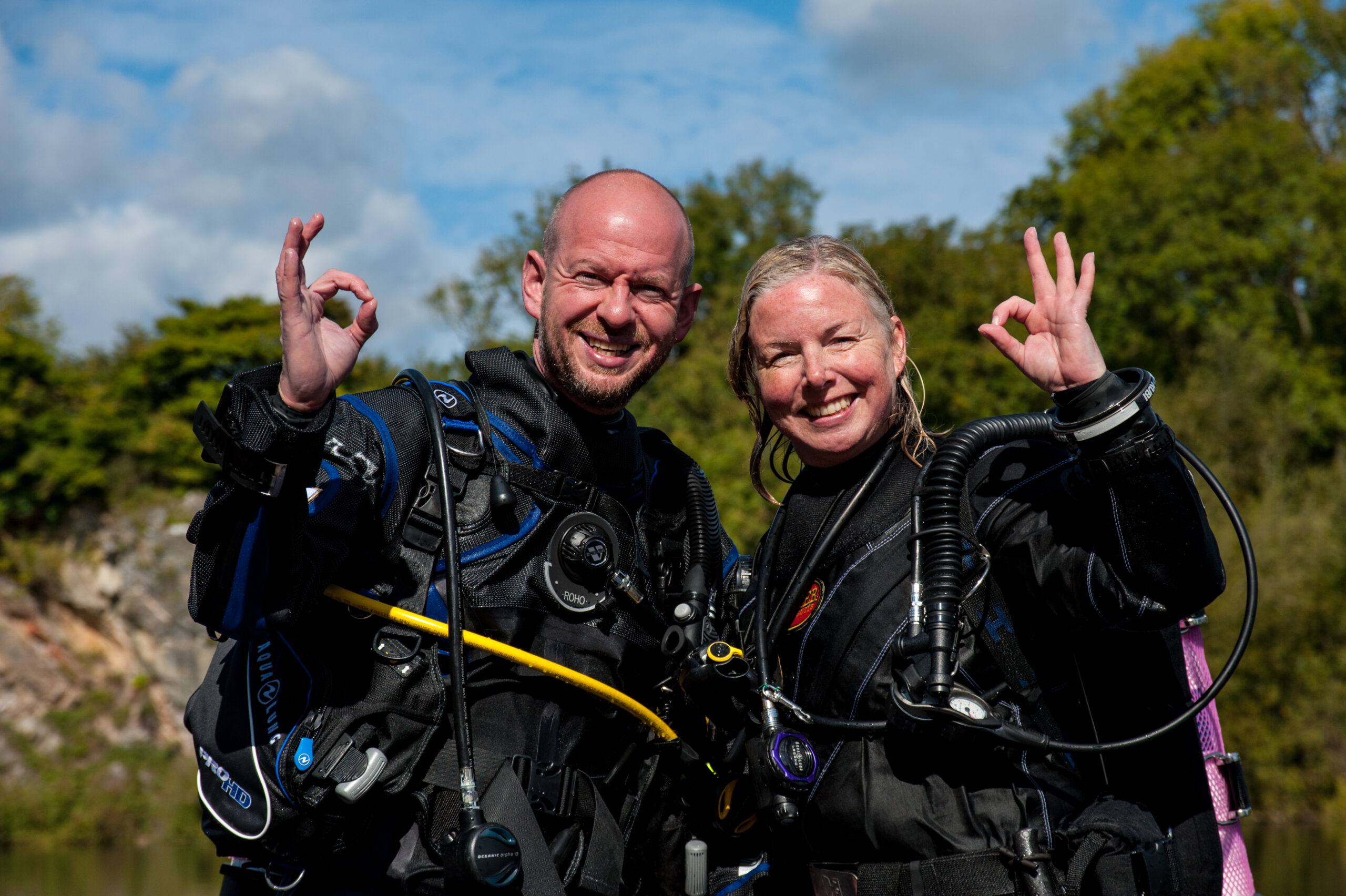 Tec 40
An introduction to technical diving that provides a transition from rec to tec and bridges the gap to full technical deep decompression diving. You gain experience and begin building tec diving knowledge and skills. You will qualify to make limited decompression dives to 40m.
You'll dive in the full tec rig and practice the key tec skills to make you a safer technical diver. Your Instructor makes this a course the foundation for all future tec courses. You can do this course in either backmount or sidemount.
The course takes 3 days and includes a day of theory and shallow water skills. On the final day you'll have a go at doing a deco dive and upon completion you'll be able to do a 10 minute deco dive at 40m using a stage of up to 50% O2.
Course prerequisites: Nitrox and Deep Qualifications, 30 dives, 18 years of age.
Locations: Day 1 Mercers Lake, Day 2 & 3 NDAC
Price: £495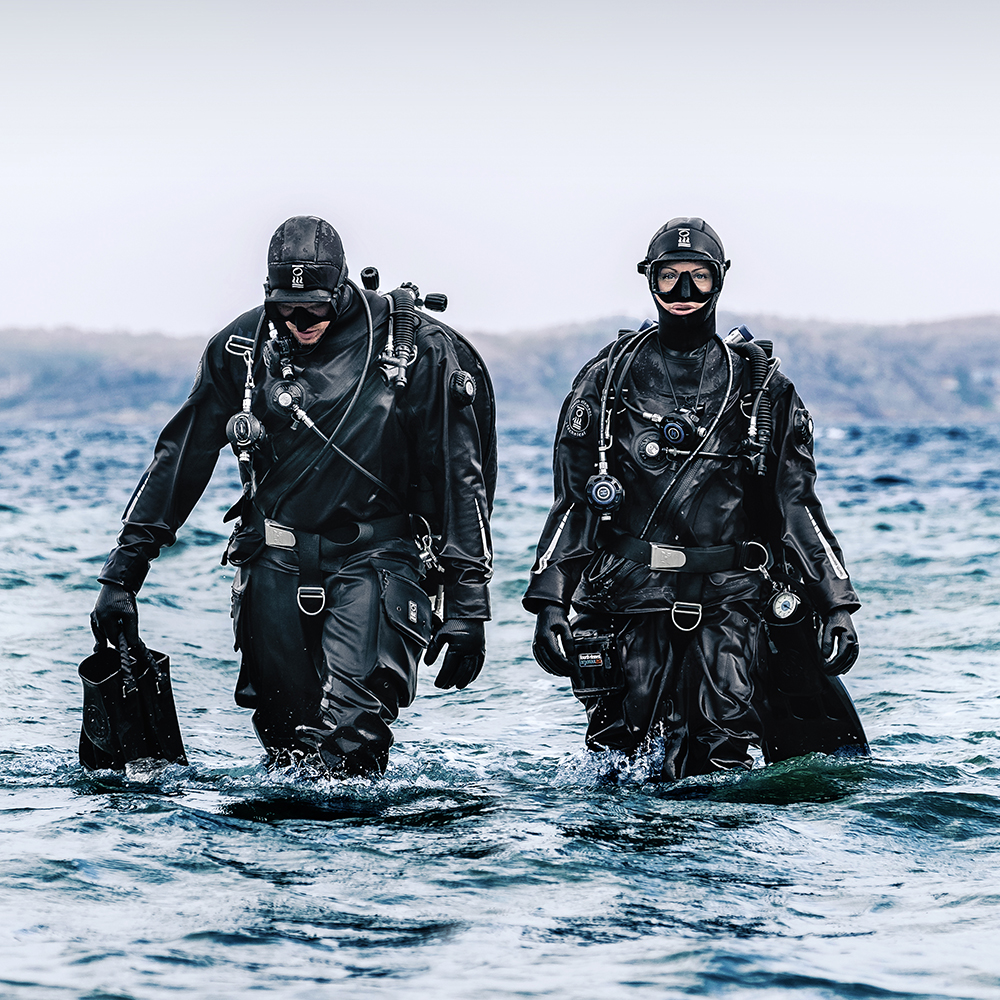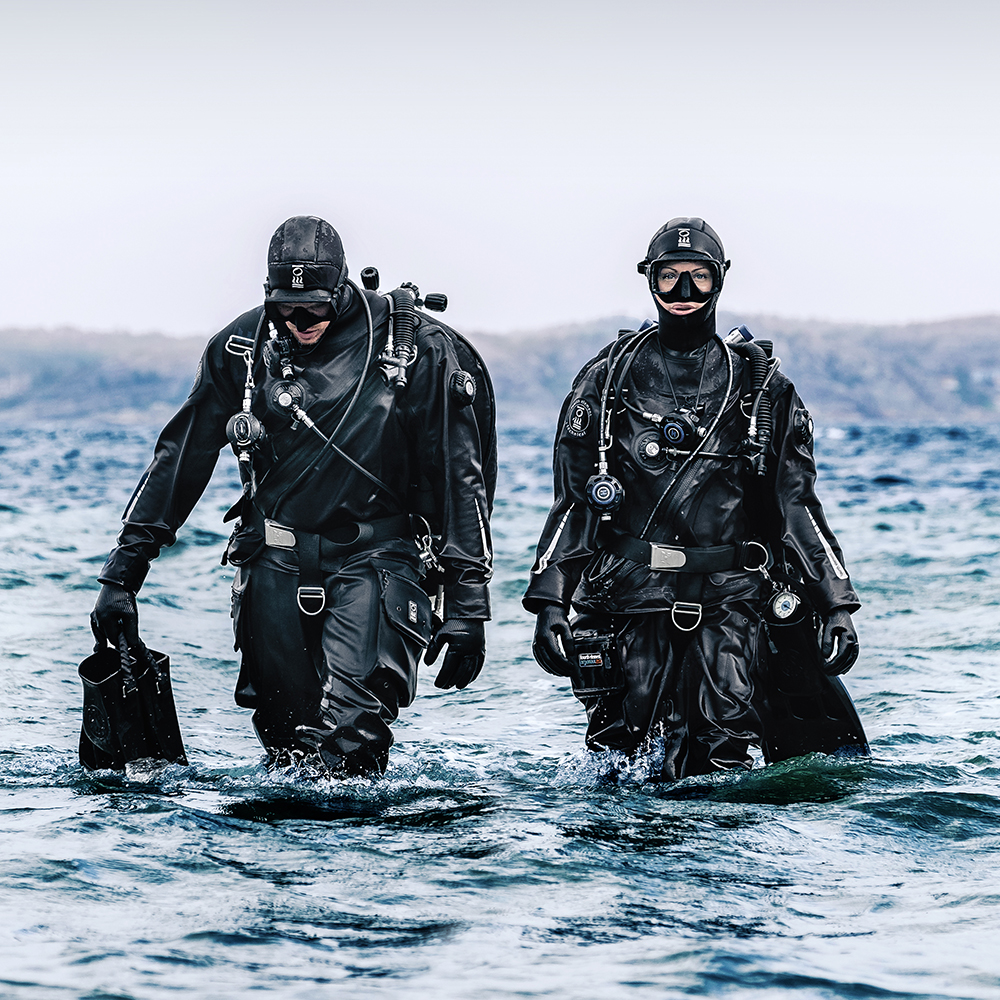 Tec 45
The Tec 45 course is where it really gets interesting! Not only will you be qualified to dive to 45m by the end, but you'll also be able to do deco stops with up to 100% O2.
Wearing full tec kit of doubles (either sidemount or backmount) plus a decompression cylinder you'll extend your depth limit to 45m and learn to plan and execute repetitive accelerated decompression dives using up to 100% O2. This is a course where you'll rise to the challenge and make the commitment to become a technical diver.
The course takes 3 days to to complete. The first day is a day of theory, equipment set up and a skill circuit dive. You'll learn about shut downs, gas sharing and gas switching. On the final day you'll do a qualifying deco dive. You can also combine sidemount with this course.
Course prerequisites: Tec 40 (or equivalent), Rescue Diver, 50+ dives with 12 dives on Nitrox, 18 years of age.
Price: £495 + entry fees, gas and instructors gas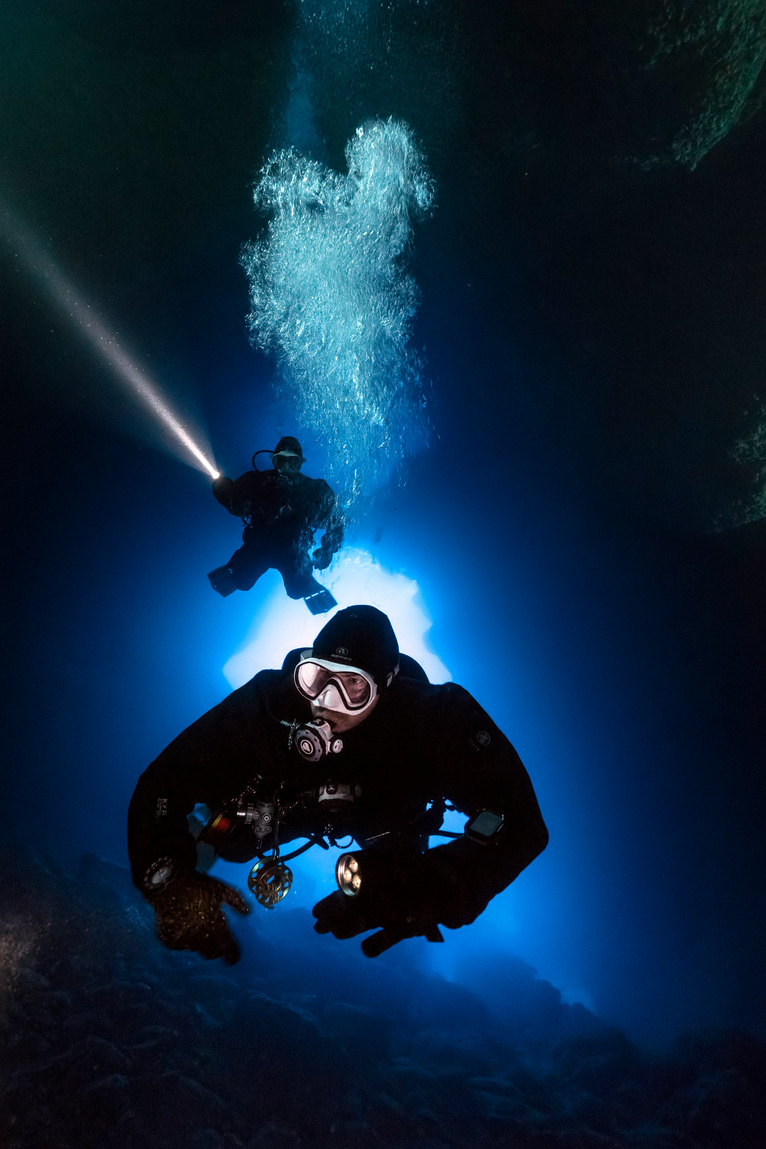 Tec 50
This is where Tec Diving gets serious! You'll be able to carry two stages enabling you to do important gas changes. You'll learn more about dive planning giving you extra confidence when in the water.
As a Tec 50 diver, you show that you've developed competency as a tec diver and have the skills to dive to a maximum of 50m. You will make extended range dives using two decompression gases. It's not easy to reach this level and earning your Tec 50 certification opens the door to deeper diving expeditions.
The course takes 3 days and includes some theory, a skill circuit, you'll learn about handling multiple stages and gas switching. You'll then do 2 decompression dives and have the option of using trimix on the final dive.
Course prerequisites: Tec 45 (or equivalent), Rescue Diver, 100+ dives, 18 years of age.
Location: NDAC
Price: £595 + entry fees, gas and instructors gas.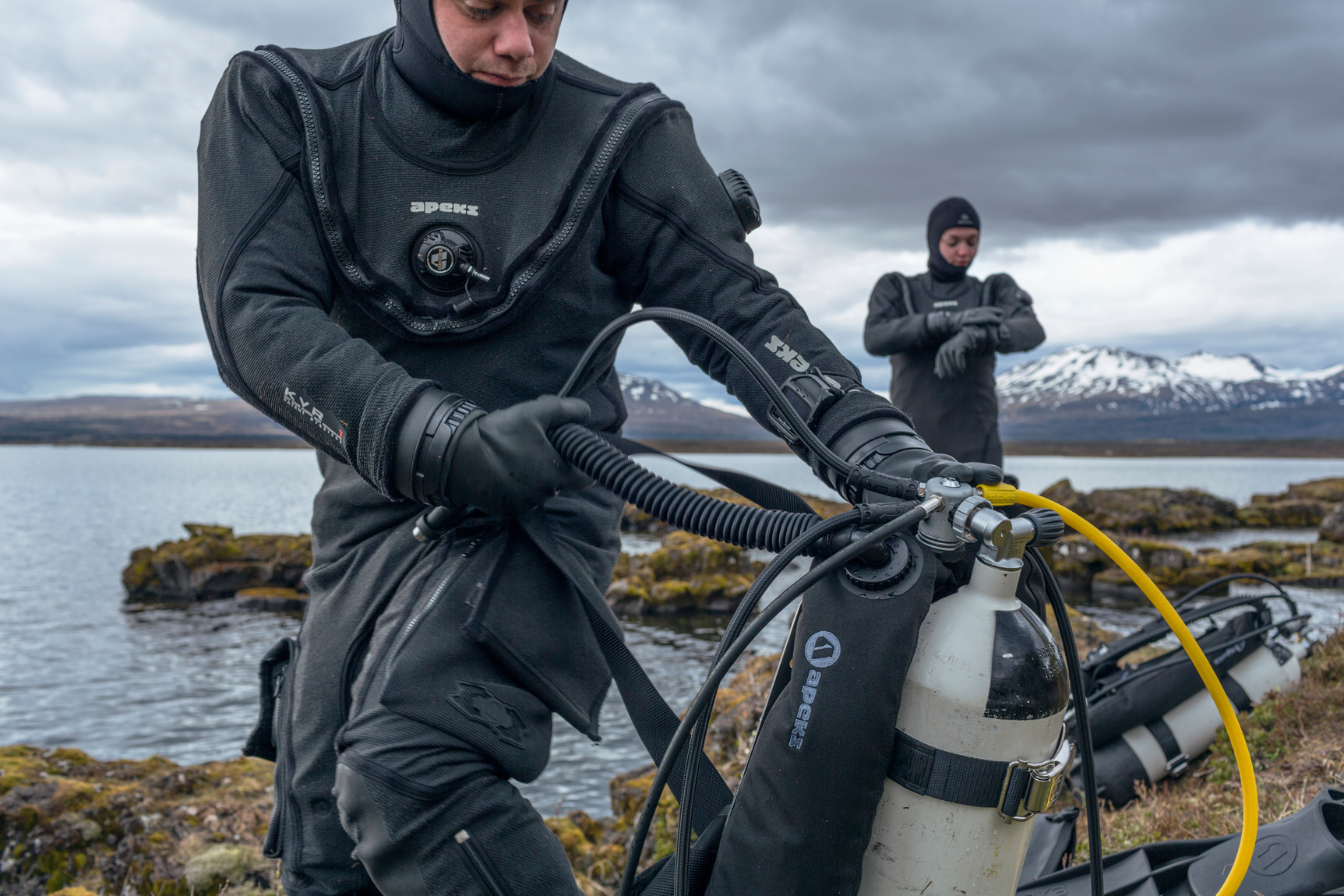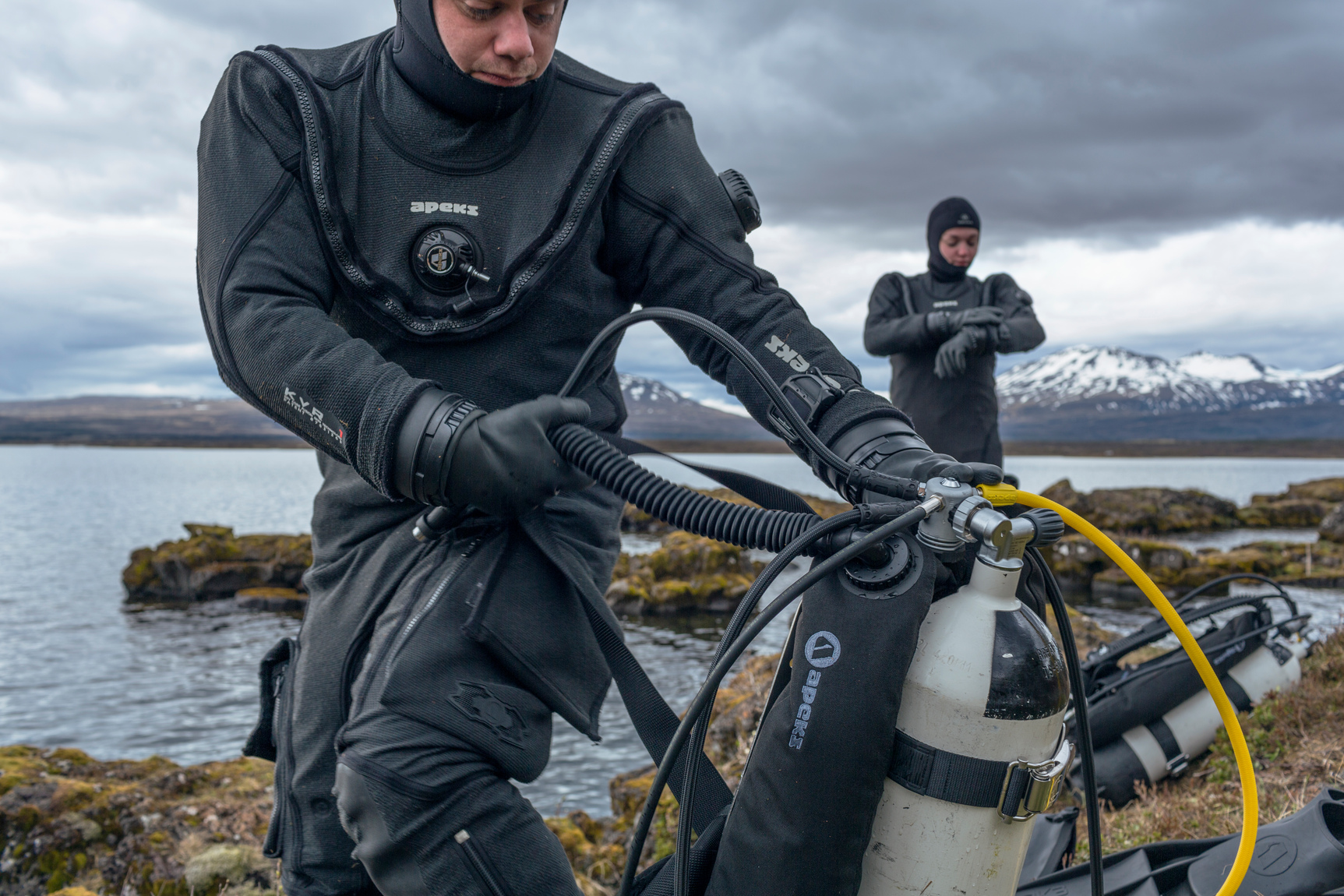 Tec 65
The Tec 65 course is all about trimix and managing your stages. You'll learn to handle 3-4 stages and plan trimix dives using O2 mixes of 16% and upwards.
The course takes 3 days to complete. You'll do some shallow water skills and learn how to handle multiple stages. You'll do a full trimix dive before qualifying. There are also options to complete the course abroad to take advantage of some deep wrecks.
Course prerequisites: Tec 45 (or equivalent), Rescue Diver, 100+ dives, 18 years of age.
Price: £595 + entry fees, gas and instructors gas
Why would I want to be a tec diver?
Many spectacular, untouched wrecks lie at depths well below 40 metres/130 feet. Deep reefs have organisms you don't find in the shallows. Some people enjoy the challenge and focus tec diving requires. Still others love being involved with cutting edge technologies. These reasons make tec diving rewarding.
However, you can be an accomplished, avid top-notch diver your entire life without making a tec dive. Tec diving does require significantly more effort, discipline and equipment, which means it's not for everyone.
How long has technical diving been around?
Explorers have always developed new techniques and equipment to extend the range of their adventures, and divers are no different. By the early 1990s, several groups of divers around the world began experimenting with technologies for deep diving beyond recreational limits to explore both caves and wrecks. These communities united and emerged as "technical diving". Since then, tec diving continues to develop both in scope and in its technologies.
To book your course or for more details please call
0800 699 0243
.