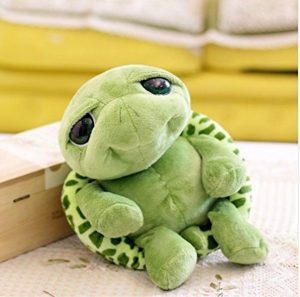 Hey Guys,
Thanks for dropping in on my blog, I reckon I'll be doing one of these every few weeks so keep an eye out for it. I'm going to be telling you all about my latest adventures!
Well, what a turn my life has taken! I have no idea how I came to be stuck on the beach in Brighton, that was some wrong turn I guess! Now I feel I am the only Turtle ever to have won the lottery! These lovely guys at Oyster have really taken me under their wing and now I even have a job! They have put me in charge of the Marketing and PR (if only I knew what PR mean't……………….I think it means 'Please Remain' as they keep telling me to stay here, as if I'm going anywhere ?). Mark and Paul have asked me to put a 'Blog' (that's a funny word eh!) together every so often to tell you all about me, my adventures and some other lesser known facts about Turtles so I hope you enjoy reading all about ME!
Most of you probably already know that I was found on Brighton beach just a few days before this time you call Christmas, what fun that has been too! Is every day like Christmas? It has certainly felt that way so far. Certainly a far cry from what my fellow Turtleonians are currently going through. Did you know that Turtles have roamed this planet for over 220 millions years? My Uncle 'Lonesome George' (A Pinta Giant Tortoise) is the only one of his kind left. He lives in Gallapagos which is nice although a little lonely. The Guys at Oyster went out last year and actually met him, what a coincidence that is eh?! Little did they know Georges nephew was winging his way towards them – LOST! Then there is my Uncles Zhang, Yang and Huang who live in China with my Auntie Ying. They are the only 4 of their kind left (Red River Giant Softshell Turtle) so sad that we have been around for so long and now we are disappearing. I'm so happy that these guys found me when they did otherwise who knows what may have happened to me. They are going back out to see my 'Uncle George' again in 2021 so I hope I will be allowed to go and see him too. You can come as well just click on the following link here to check it out https://oysterdiving.com/galapagos-islands-scuba-diving-holiday-2021
Anyway my adventures so far! Mark, Paul and Nick have been very busy showing me how to Scuba Dive as they said that I can't really be seen to be working here and not know how to do it. I don't think they realised that I can freedive for upto 2 hours without all this kit but it is nice that they want to show me. They took me to their pool in Brighton which was so lovely and warm (32 degrees), it reminded me of home! There they went through a Discover Scuba Diving session to see how I would get on with the tank and stuff. It was great fun, they have had to do some 'slight' changes to my kit as it generally isn't made to suit Turtles, but they managed to do that in super quick time through the Oyster shop and workshop. Even with all the parcels coming in and going out for the Christmas time they still managed to get my things ready! So now I am embarking on my Theory work, can't wait to get back in the pool again to finish off the first bit before we head out to do the Open Water dives.
I have to get finished for February 3rd as that is when I'm off to the Maldives with Paul, that will be great fun. 7 days on a liveaboard boat in the sun. I only hope Paul doesn't snore too much as I'm sharing a room with him! If you want to join us then have a look at the link here https://oysterdiving.com/maldives-liveaboard-diving-holiday-feb2018 I'll be swimming around with my friends the Mantas and Whales Sharks which will be very exciting. After that I'm off to Silfra in Iceland with Nick, that'll be a little chilly but Nick has promised to get me a drysuit for that one otherwise I'm scared my shell will shrink!
That's about it from me for now, next time I write my blog I'll have a human name rather than my turtle name, Chelonia mydas, also known as Green Turtle. I think there's going to be a poll on the Oyster facebook page for the final decision on my human name so keep a look out for that and please get voting. I want a nice one ?. I'll tell you a little more about me and all the other Green turtles next time.
Until then………………bye bye and see you soon ?