Diving in the Philippines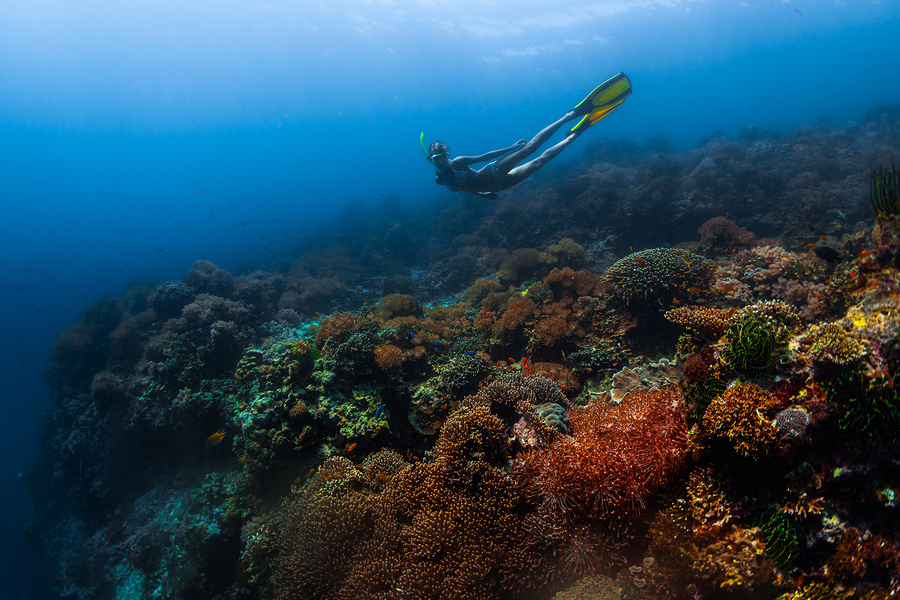 The Philippines is one of the most popular diving locations in the world and is home to some of the best scuba diving on the planet. Boasting over 7,000 islands, diving in the Philippines means divers have the opportunity to explore thousands of dive sites. The combination of stunning dive waters and picturesque landscapes will give you some of the best scuba diving memories of your life. It doesn't matter how experienced you are as a diver, the Philippines suits all levels and abilities.
Sign Up for Scuba Diving in the Philippines
Join us in March 2020 for a total of 9 or 14 nights to dive the second-largest archipelago in the world. One of our most popular diving holidays is kicking off again in the New Year and is sure to fill up fast, so be sure to get your bookings in early. Sign up and join our diving trip to the Philippines. You will enjoy:
4 nights Malapascua (full board, transfers, 6 dives and international flights)
5 nights in Kasai, Cebu (full board, transfers, 8 dives)
Optional 5 nights Sangat, Coron Bay.
The only qualification you need to join us is a PADI open water certification, or equivalent, and no minimum number of logged dives are required. However, if you don't have qualification, we offer a PADI diving course in the Philippines. If you need to hire any dive equipment while in the Philippines, then all you need to pay us is £145 for the entire duration of your stay. This cost includes BCD, regulators, weight belt, fins and boots.
Top tip: the earlier you book with us, the less chance there is of any price increases.
The Best Time to Dive in the Philippines
One of the many great things about the Philippines is that you can dive there all year round. However, there are a few seasonal changes that divers do need to be aware of as these can alter dive conditions, visibility, and general enjoyment. Diving the Philippines December to March is when the northeast monsoon comes, bringing strong winds with it. From April to June is the dry season, so the days are usually dry and warm. While from July to November, it is monsoon season, making the weather very wet but the water nice and warm.
What to See in the Philippines
In the Philippines, there are over 1,200 marine species and 400 of the world's 500 coral species. That alone makes for a lifetime worth of viewing and exploration. When diving in the Philippines, you don't need to ask what you can see, you need to ask what you won't see because you will discover almost everything diving in these beautiful waters.
The Philippines is a well-known area for spotting emperor fish, barracuda, scorpion fish, tuna, batfish, moorish idol, flute mouth, tuna, moray eel, and trevally. It is also home to triggerfish, unicorn fish, squid, parrot fish, octopus, trumpet fish, mantis shrimp, lionfish, sharks, devil rays, manta rays, whale sharks, eagle rays, and so much more. Wherever you are, you will be surrounded by incredible sites, beautiful corals, and stunning marine life.
The Best Diving Locations in the Philippines
With so many diving locations available to explore in the Philippines, it was hard to narrow our list down to just 10. But having explored the Philippines many times over the years, we feel like we have created a list of locations you will love.
1. Tubbataha Reefs Natural Park
Tubbataha Reefs Natural Park is a UNESCO World Heritage Site and is the top on our list for the Philippine's best dive sites. The reef boasts one of the most biodiverse diving spots on earth. The splay of colourful corals and the diverse marine life await!
2. Anilao, Batangas
Aniloa offers some of the best muck diving in the Philippines. Named one of the world's best macro photography destinations, Aniloa is heaven on earth. If you love muck diving, blackwater diving, and macro photography, you will not be disappointed.
3. Anda, Bohol
If you enjoy exploring dive locations that are a little more off the beaten track, then Anda is the place for you. Away from the hustle and bustle of the major tourist spots, Anda offers up a generous 17 kilometers of coastline to explore. Here you will find skeleton shrimps, dragon sea moths, seahorses, mantis shrimps, turtles, and so much more. Enjoy diving in Anda all year round.
4. Malapascua Island, Cebu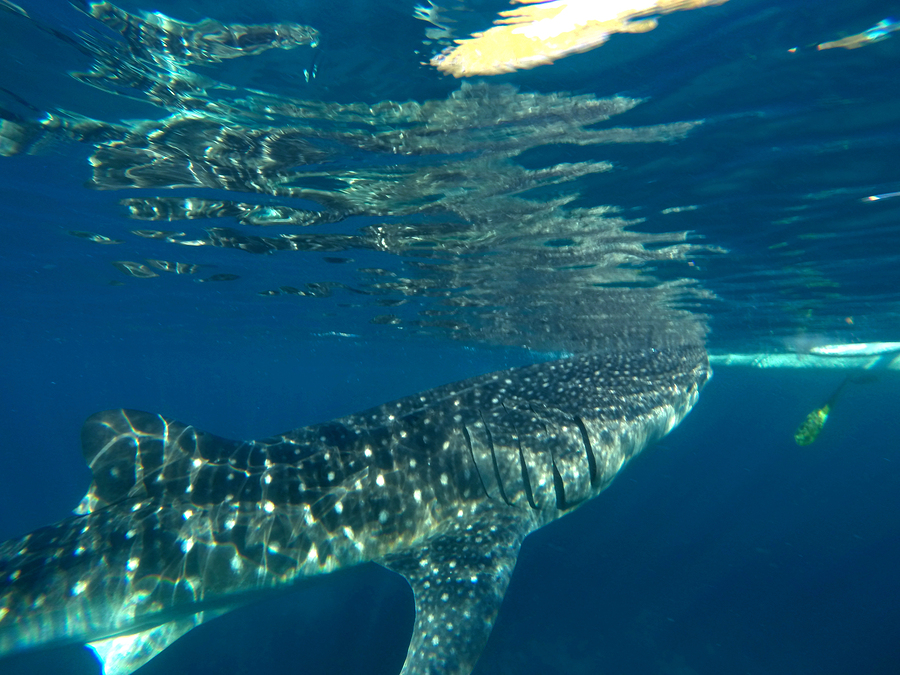 Malapascua is the best place in the world to see thresher sharks and combined with the luxurious beaches and the picture-perfect waters, you have got yourself a must-see dive location. There are numerous shallow reefs in Malapascua that allow for excellent photograph opportunities and you can also see some of the most amazing macro life in the area. Dive in Malapascua all year round, however be aware that during the typhoon season from July to October, the weather can be bad, meaning visibility may be drastically reduced.
5. Coron Bay, Palawan
Coron Bay is without a doubt the best wreck dive location in the Philippines. In 1944, during World War II, 11 Japanese warships sunk here during an air attack and since then these ships have been a huge attraction for divers all over the world. Some divers have even been lucky enough to see the occasional shark or stingray swimming over the wrecks.
6. Dauin, Dumaguete
The Dumaguete is best known for its muck diving and coral reefs. Located about 30-40 minutes boat ride away from most dive resorts, Dumaguete is best known for its massive schools of fish, sea snakes, coral gardens, and sea turtles.
7. Moalboal, Cebu
If you love taking photographs of sardine runs, Moalboal in Cebu is world-renowned for the huge size and scale of its sardine runs. It is estimated that there are up to 7 million sardines that reside here! The sardines shoal in mesmerising patterns and snorkelers travel from all over the world to swim amongst them.
8. Puerto Galera, Mindoro
Whether you are new to diving or you have years of experience, Puerto Galera has something for everyone. There are underwater wrecks, canyons for thrill seekers, sunken boats, and amazing opportunities for underwater photography!
9. Manta Bowl
Covering 7 hectares of flat area, Manta bowl is an underwater shoal that, due to its constantly flowing current, has become a magnet for manta rays. The best time to spot these beautiful creatures is between December and May.
10. Yapak, Boracay
In Boracay, white sand beaches stretch as far as the eye can see. Diving in this paradise is just as incredible as you would expect. Keep your eyes open for tuna, pygmy seahorses, and sharks.
Get PADI Qualified in the Philippines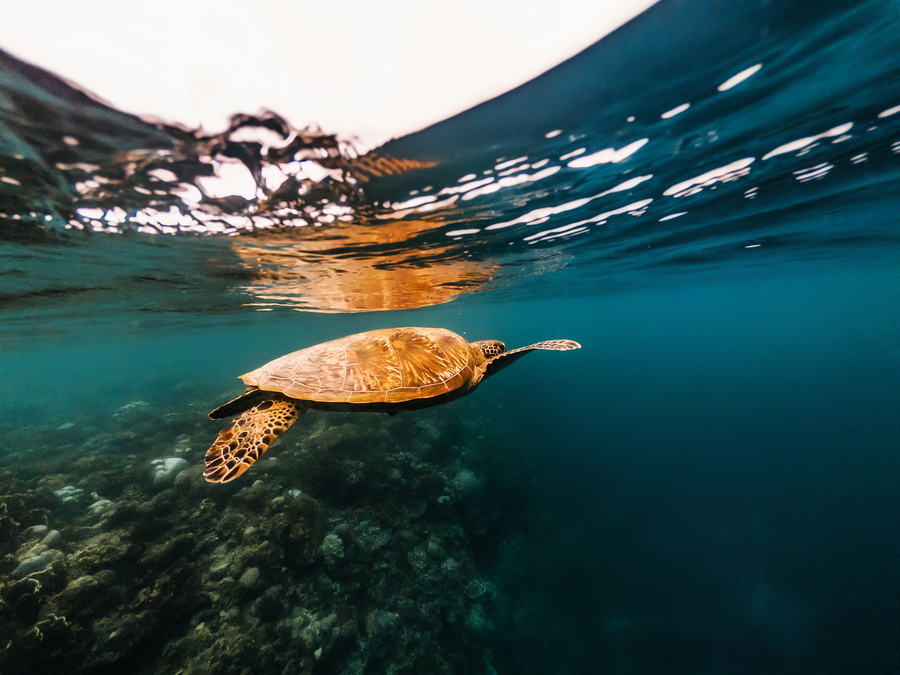 Book a trip to the Philippines with Oyster Diving and you can even get qualified while you're out there. Don't have a diving certification? Don't worry, we've got you covered. The best place to learn to dive in the Philippines is Malapascua, Kasai, and Sangat with Oyster Diving. We offer the best beginner diving in the Philippines for divers of all abilities.
We are proud to be the best diving school in the Philippines. You can book a trip to the Philippines with us, whether you've learnt to dive or not because with our PADI Open Water Courses, you can now get certified anywhere around the world. Are you interested in learning to dive in the Philippines? Give us a call today and learn to dive the top dive sites in the Philippines.
Why You Should Learn to Dive in the Philippines
If you want to learn how to dive and experience the joys of the underwater world, why not learn in one of the world's most beautiful diving destinations? There is nothing quite like learning to dive in the Philippines! At Oyster Diving, we have the real privilege of teaching people to dive in many locations, but the Philippines is definitely one of our favourites.
A Bit About Us
We are Oyster Diving, a small, independent and privately owned PADI Scuba Diving and Travel Centre designed for the more discerning customer. We are proud to provide a diving service that is fun for all. All of our dive instructors are PADI qualified and live and breathe diving. As a close-knit team, we think of it as a privilege to introduce people to diving. There is nothing quite like seeing people's faces when they take their first breaths underwater.
If you would to book scuba diving training in the Philippines, there is no better company than Oyster Diving. We are an expert team of professional and friendly divers. We love what we do and we are passionate about seeing others discover the joys of diving and the adventures to be had under the water.
Contact Us
Contact us today and experience the wonder of diving in the Philippeans. At Oyster Diving, we have travelled the globe, but there is nowhere with such diverse and colourful marine life as that found in the Philippines. So, whether you're in need of a holiday or you want to learn to dive somewhere different, contact us today. We hope you'll take the plunge and join us on our next trip to the Philippines.